Welcome!
Please do come into Michaela Modl-Fuller´s Sweet Obsession wonderful world of English sugar art.
In the last few years it has been noticed that this fascinating craft has also found its way into the Continent and to German speaking Nations. It is still developing rapidly, becoming a favourite creative hobby for many people both young and old.
Michaela Modl-Fuller BEd is a cake desinger and sugar artist who has won a number of awards at International competitions.
After her Sugarcraft training in England and many years of experience she has specialised in teaching different cake decorating skills as well as producing exquisite individual hand made pieces eg. sugar flowers and figures.
She is renknowned for her professional precise and carefully executed bespoke sweet works of art.
Sweet Obsessions studio is located in the 22nd District of Vienna.
Book now for one of the Sweet Obsession courses and learn how to create sugar flowers, how to model figures or how to decorate your cake with original and magical ideas. You may have courses for:
Cake decoration, sugar flowers and modelling


especially popular are

Private "one to one" courses and personal coaching
Courses may be held in English or German.
All decoration pieces will be made from sugar, marzipan or modelling chocolate and therefore they are edible.
An essential "must have" for every event eg. Weddings, Birthdays, Jubilees, Christenings, Communions, Valtentinesday, Easter, Christmas, Mothersday, Fathersday, ....
Fascinating realistic looking sugar flowers
Heavenly, beautiful decorations for Weddings
Delightful figures and decorative plaques for diverse occasions
Individual Birthday cakes, novelty cakes and sweet compositions
Artistic ideas for "good luck", "get well" or "thank you" expressions
Original, edible "place cards" for weddings or other dining events
These sugar decorations will transform your party into a memorable festival
If you have any questions please do not hesitate to contact: Sweet Obsession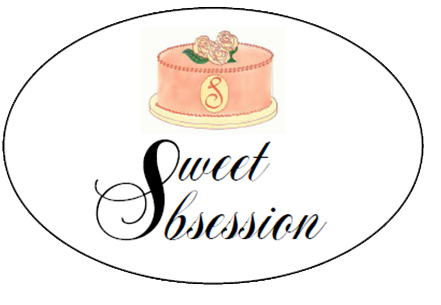 © 2023 Michaela Modl-Fuller BEd